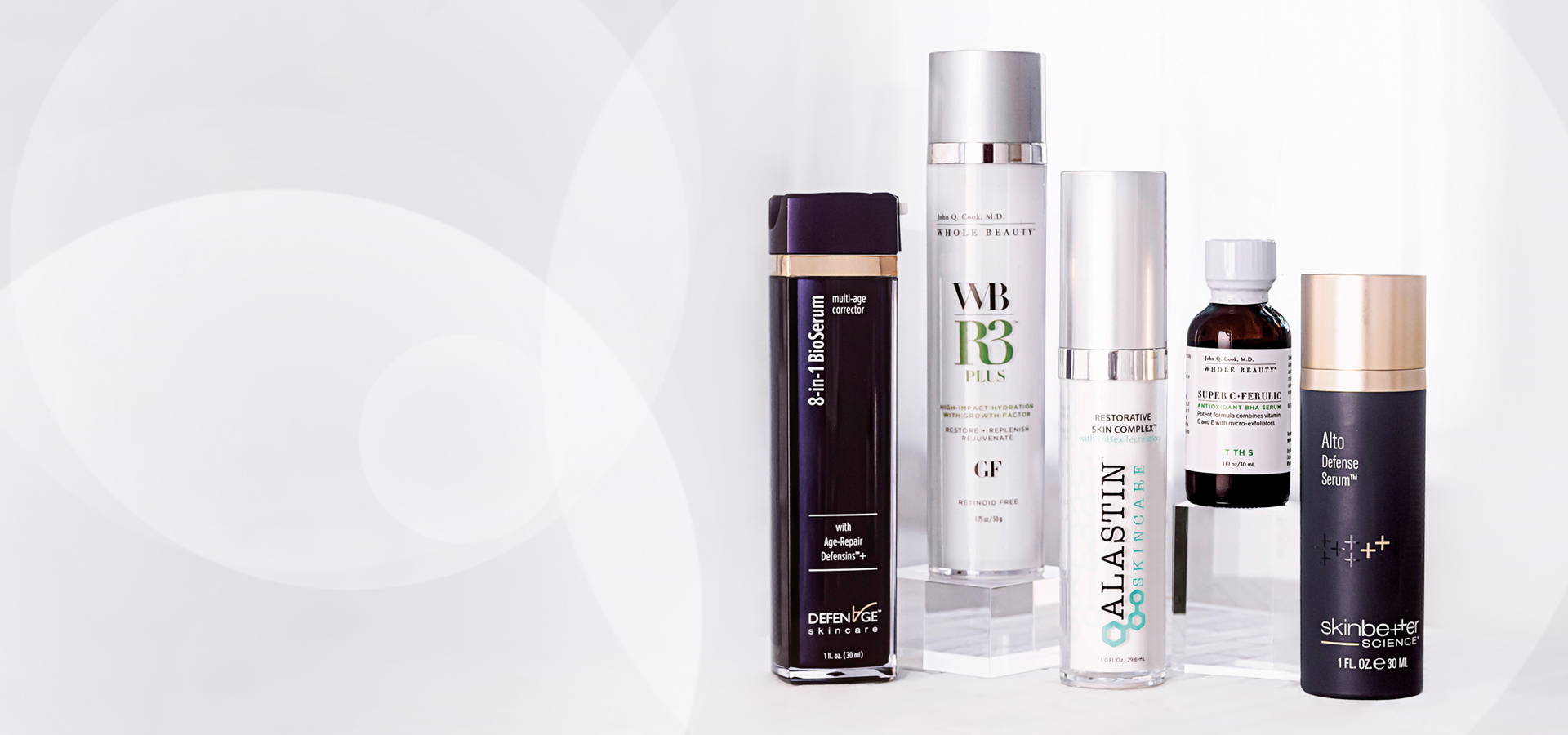 Curated for you by board-certified plastic surgeon, John Q. Cook, M.D.
FREE SHIPPING ON ALL DOMESTIC ORDERS $100+
Curated by our medical team, the SkinShopMD Quiz helps you find recommended medical grade products for your skin by concern and skin type.
A collection of our customer favourites
Protect your skin and reduce the first signs of aging.
Achieve brighter skin and correct pigmentation issues.

Cleanse and clarify your skin with our range of cleansers.

Treat and protect your skin, and improve skin texture.
Maintain a healthy skin-barrier with our hydrating products.
Help nourish, firm, and lift your skin with our serums.
Address fine lines, wrinkles, puffiness, and dark circles.
Protect and prevent skin aging with sun protection.
Join the SkinShopMD Experience
Sign up to hear about the latest News, Special Events and Promotions from SkinShopMD
By submitting this form, you are consenting to receive marketing emails from SkinShopMD. You can unsubscribe at any time by using the link found at the bottom of every email. Emails are serviced by Constant Contact.