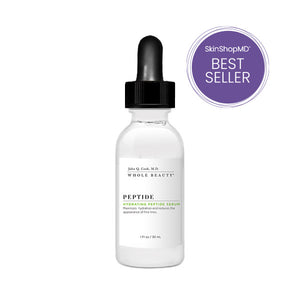 This unique serum is designed to enhance hydration, add lift to the skin, boost collagen production and reduce the appearance of fine lines.

Contains short chained amino acids that increase fibroblasts which produce collagen and reduces the appearance of fine lines.

 - Contains Niacinamide, Green Tea Extract and soothing Vitamin B5
 - Oil-free and fragrance-free
 - Use twice daily, more often if needed for hydration
We believe in keeping the planet green! With every purchased product we donate a tree to Ecologi to help give back to the planet.