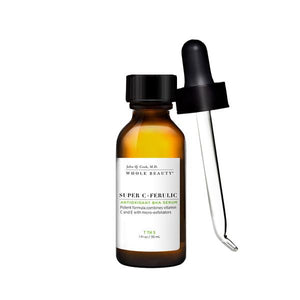 Super C + Ferulic is a high potency serum with antioxidants to absorb free radicals that accelerate aging, and micro-exfoliation with BHA (beta hydroxy acid), for long-term skin firming and protective benefits.

Contains Ferulic acid Ester, a powerful plant-derived antioxidant that works with Vitamin C and E to increase its potency.
 - Use during morning routine as tolerated
We believe in keeping the planet green! With every purchased product we donate a tree to Ecologi to help give back to the planet.