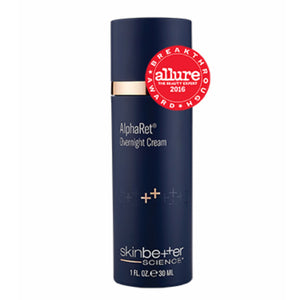 This nighttime repair treatment significantly reduces the appearance of wrinkles in as little as four weeks, with little-to-no irritation. The unique combination of an alpha hydroxy acid (AHA) and a retinoid provides visible skin rejuvenation. 
Combines two gold standard skin rejuvenation ingredients — a retinoid and lactic acid—to create a revolutionary double-conjugated retinoid. It provides moisture to help counteract dryness associated with traditional retinoid-based products.

 - Use nightly as tolerated
 - Start slowly, apply 1-2x/week then increase to nightly as tolerated
 - Apply a moisturizer after use for better tolerability
Available for in-office purchase only. Call 312-751-2112 to purchase.