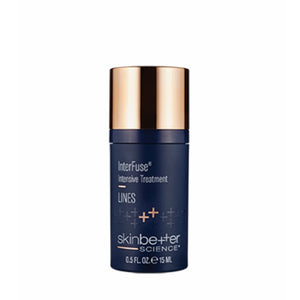 A no-needle, hyaluronic acid solution that improves the appearance of lines and deep wrinkles. 
Patented, state-of-the-art delivery technology drives high molecular weight, injectable-grade hyaluronic acid faster to topically fill the appearance of expression lines.  This targeted formula helps reduce the look of deep wrinkles and expression lines and is complementary to in-office treatments.

 - Use twice daily
 - Should be applied focally to motion-related wrinkles (crow's feet, frown lines, smile lines, sleep likes) immediately after cleansing the face. A little goes a long way.

Available for in-office purchase only. Call 312-751-2112 to purchase.