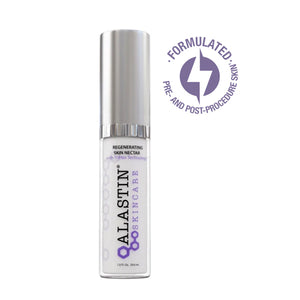 This unique product is designed to support the skin, before, during and after cosmetic procedures. It can be applied immediately post-procedure for faster recovery and healthier looking skin.
Best results are seen when used twice daily two weeks prior to a procedure, then continued twice daily post procedure until completely healed.

- Enhances healthy skin by helping to clear damage and debris in the extracellular matrix
- Helps support the skin's natural ability to produce new, healthy elastin and collagen.
We believe in keeping the planet green! With every purchased product we donate a tree to Ecologi to help give back to the planet.